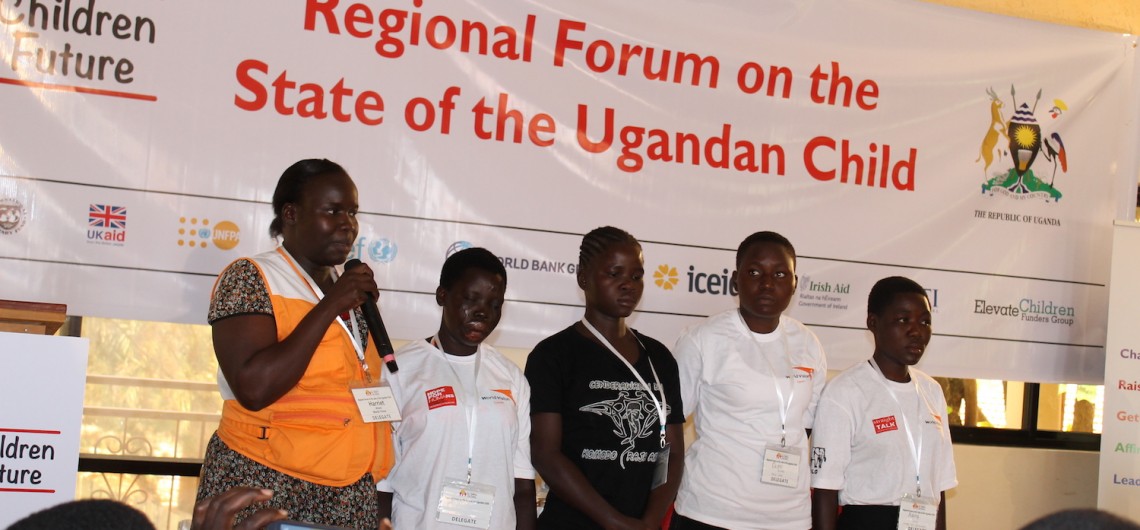 Kampala – More than 55 percent (3.7 million) of Uganda's under-five children live in poverty and lack clean water, contributing to malnutrition and disease. Only 12 percent of children who make it to secondary school actually finish. Nearly 78 percent of children said they were sexually abused at school. One in ten Ugandan children is an orphan.
These are unacceptable statistics.  The U.S. Mission Uganda is supporting the Government of Uganda to host the National Forum on the State of the Ugandan Child on Tuesday, October 27th and Wednesday, October 28th at Speke Resort Munyonyo, Kampala.
This is a two-day event with high-level Ugandan government officials, U.S. Embassy officials, national child development specialists, international contributors, and more than 500 other participants. The Forum is intended to launch a national movement – to include leaders, parents, teachers, and civil society – dedicated to improving the well-being of children in the areas of education, health care, and child protection.  A National Action Plan with goals, objectives, measurable actions, and national targets for improving the situation for children throughout the country, will be presented for validation.
The event will start at 8:00am on both days. You are welcome to attend the entire day.
There will be a press conference during the forum on Tuesday, October 27th at 11:00a.m. You are advised to show up at 9:00a.m at Speke Resort  Ballroom. Participants will include: U.S. Mission Uganda Chargé d'Affaires Patricia Mahoney, USAID Mission Director Leslie Reed, and high-level Government of Uganda officials. 
If you are interested in covering this event, please send an email to NanyongaDX@state.gov to confirm your attendance.  If you will be bringing any recording equipment, please state what kind in your response for security clearance.
Source: www.ugandachildactionplan.org