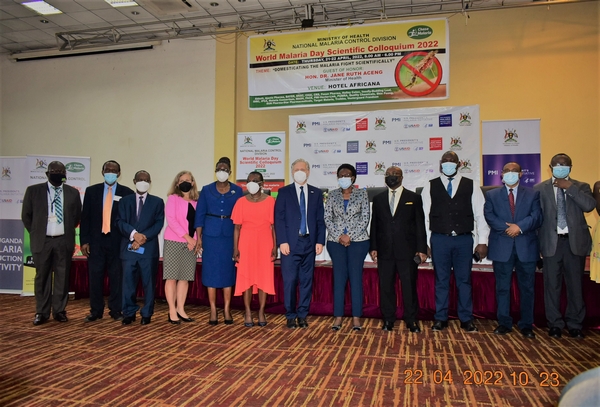 Written by  Maria Owechi
Starting this year, Child Health and Development Centre-Makerere University (MakCHDC), will be partnering on a $38 million US government initiative together with the the Ministry of Health. The PUMRA (PMI (President's Malaria Initiative) Uganda Malaria Reduction Activity) Project is funded by USAID and thes grant is set to run for the next five years from February 9, 2022 to February 9, 2027.
This project intends to build on successes achieved by the United States and Ugandan partners through the Ministry of Health. These successes include, the malaria rates in Ugandan children under five years old that have declined to 77% since 2006, which has led to an overall drop in child mortality rates to 53%.
During the launch of the PUMRA project on April 22, 2022 at Hotel Africana, the USAID Mission Director, Richard Nelson, in his remarks revealed that the project is going to be focusing on five regions of Uganda. These are Acholi, Busoga, Karamoja, Lango and West Nile.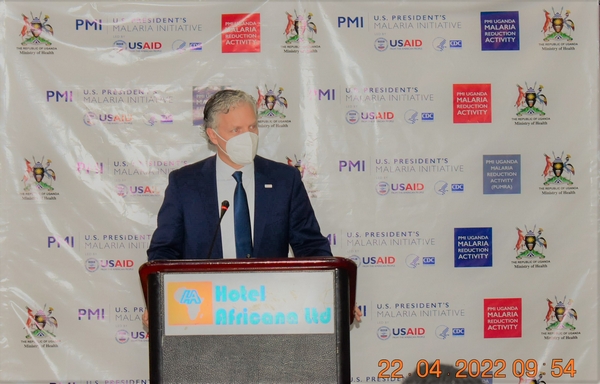 He said these regions were specially selected because they represent locations in Uganda with the highest burden of malaria prevalence cases. Nelson further revealed that the overall goal of the project for the next five years is to reduce malaria mobility by 50% and mortality by 75%. The target is to have these reductions by 2025 as thus contributing to the Uganda malaria reduction strategic plan.
JSI (John Snow Inc) a global public health consulting organization, the lead partner, teamed up with Mak-CHDC together with other partners to form a consortium. Other partners include PACE (Programme for Accessible health, Communication and Education), Another Option, Busara Center for Behavioral Economics, and Medical Care Development International.
Dr Arthur Mpimbaza, a lecturer at CHDC who is a Principal Investigator on this project said they are optimistic about being a part of the consortium which is comprised of different players with different levels of expertise in areas of management.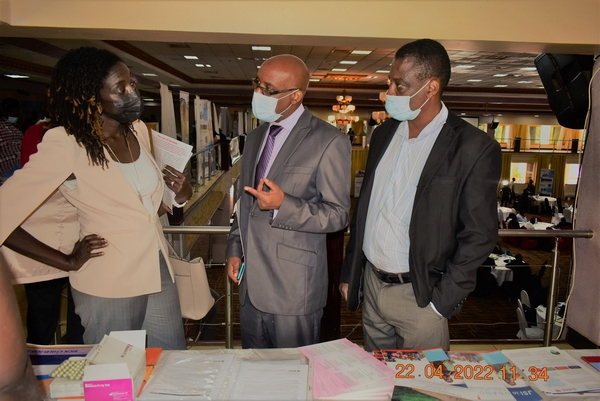 Dr. Mpimbaza revealed that CHDC was given the role of taking the lead in community-based research and to help in strengthening the process. This will enable the project to achieve its three major objectives.
The first objective of the PUMRA project is, strengthening the capacity of malaria prevention and ownership of health at the community and household level while maintaining gains made at the health facility from previous efforts. Dr Mpimbaza explained that for a long time, government development partners and districts, have focused their efforts towards strengthening the capacity at the health facilities. This was a good thing. However, he added that the downside was that the community aspect was not given enough support yet, in order to have proper or quality health, two players need to interact; these are; the providers of the service and the community.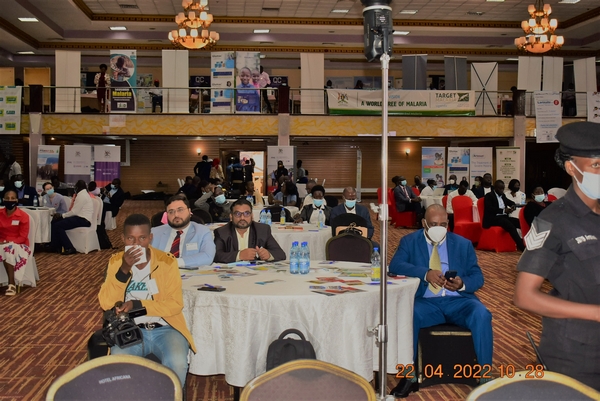 "So this time PUMRA is coming on board to focus on the other public being neglected who have not got much attention; that's the community," the CHDC Coordinator revealed. "We are focusing on building the community and empowering them to make healthy choices."
PUMRA's second objective is to support the private sector for profit and non-profit health facilities to improve malaria case management, referral and reporting.  This is because the private sector accounts for a large proportion of the initial patient care. They therefore need support in improving on the quality of malaria service they provide to people who go there. Dr Mpimbaza recommends stakeholders to consider forming a partnership between the public and private sector so that patients who seek health care on either side can receive quality malaria care.
Thirdly and lastly, the project intends to improve on the technical, managerial, financial, leadership capacity and accountability at different levels of the health care delivery system at the district level. Dr. Mpimbaza explained that when districts are better coordinated in terms of how they provide leadership and management of finances or resources that are required to deliver malaria services.  This implies that the health facility will not be in a situation where they have deficit of medical supply.
The activities of PUMRA are in line with the mission of Child Health and Development Centre (CHDC). The Centre is a multidisciplinary research and training institution under the College of Health Sciences, Makerere University with a mission is to build capacity and take university expertise to the people for health and social development. It conducts academic and applied research in partnership with the public and private sector so as to inform policy and offer training for capacity building.
Edited by Agnes K. Namaganda (agnesvioletnamaganda@gmail.com)